Let Us be Your Guide
Whether you're looking for a county map or you need to see the street names that run through each of the towns, the Luray-Page County Chamber of Commerce & Visitor Center produces large maps to assist our visitors as they sightsee their way around the county. Contact the office at (540) 743-3915 or info@luraypage.com for a paper version of this two-sided map, we'll mail it to you for free to help you make your way to and through the area with the piece of mind that you know exactly where you're going.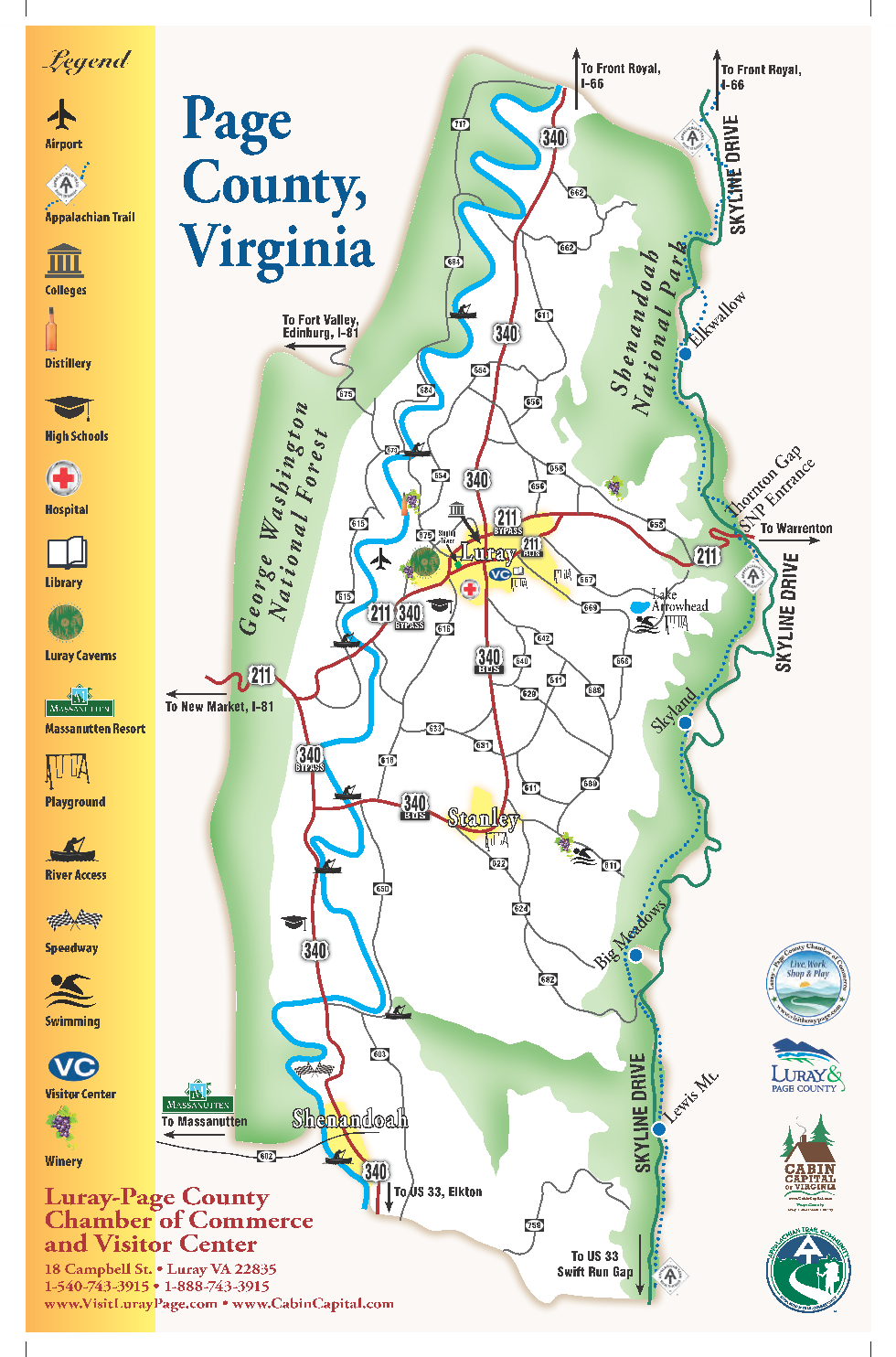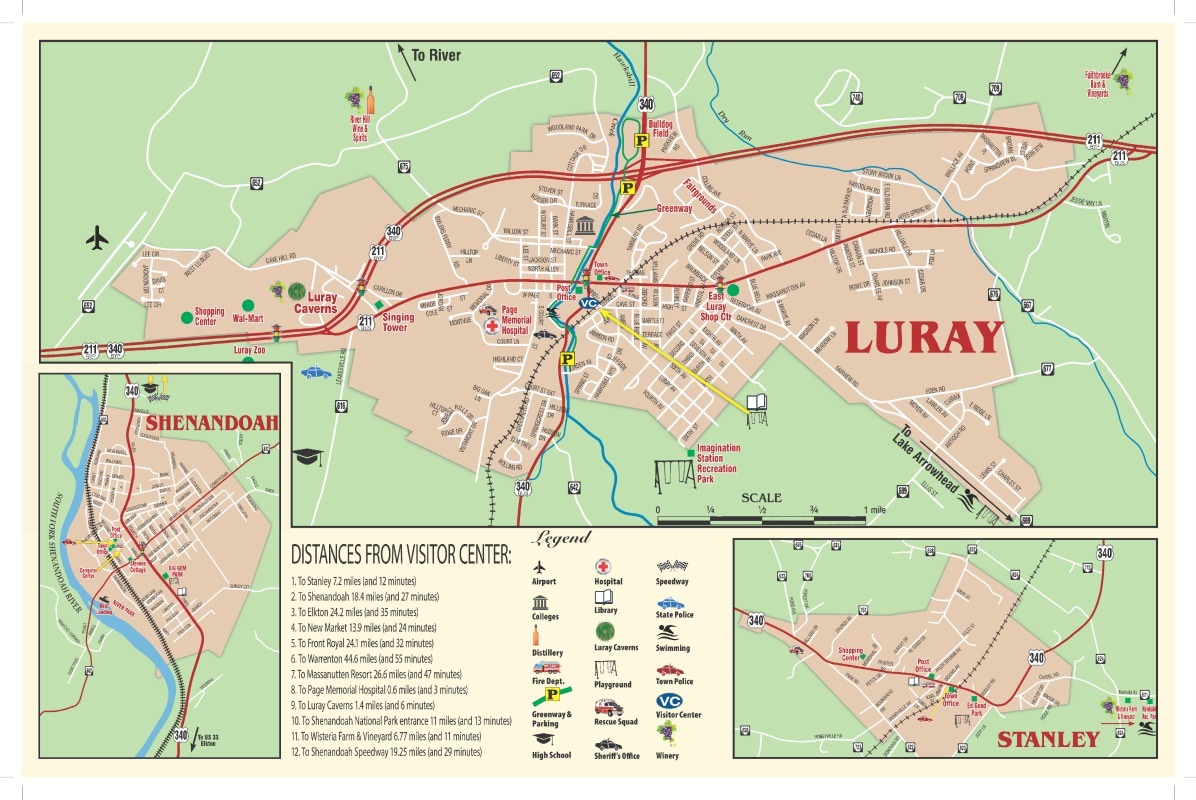 Download the map above here.