Become a Local!
Page County is set against a backdrop of the beautiful Blue Ridge and Massanutten Mountains. Many who experience the beauty and charm of Page County find that they never want to leave. Page County is not only a great place to visit, but also a great place to live, to work, to start a business, and to find your community. The famous Shenandoah River runs through our landscape, and the Shenandoah National Park and Luray Caverns perfectly complement our sunrises and sunsets. You can only imagine the layers of rolling hills, rich farmland, charming towns, and riverfront access that Page County offers.
Our History
Page County was named for Governor John Page and was formed from parts of Shenandoah and Rockingham counties by an act of the Virginia General Assembly in 1831. Luray, the county seat, was founded in 1812. Shenandoah, the southernmost town, was established in 1884. Stanley, near the center of the county, was established in 1900.
Unspoiled Splendor
The beauty and serenity of Page County is something that residents and visitors cherish and that will endure forever. The county's western edge is protected by the George Washington National Forest and to its east the Shenandoah National Park, Virginia's only national park. There are no interstate highways anywhere within the county's borders. Instead, we are surrounded by rural roads and scenic byways, allowing Page County's river, farmlands, and mountain views to remain as unspoiled now as they were when the county was originally founded. Your commute will be quick, as Page County is only 40 miles North to South, with opportunities available inside and outside the county.
---
Top 10 Reasons to Relocate to Luray & Page County, Virginia.
With wide open spaces and small-town charm, Page County offers plenty of reasons to make a move. Here's some of our favorites.
Family-Friendly Fun.
Just because you aren't on vacation doesn't mean you can't choose to live a vacation way of life. In the Page County area, making each day count is easy as the area offers access to lots of restaurants, shops, and attractions. We have plenty of reasons to get out and explore or slow down and relax.


Enjoy the beauty of each season.
Winters are cold, sure. But the snow is pretty and its rarely too much. Summers are hot – that's why we have the Shenandoah River, Lake Arrowhead, Hawksbill Greenway and Hawksbill pool. But you can have hot or cold anywhere. When Page County really shines is our spring and fall. Once winter has made its exit, beautiful and vibrant colors explode from the ground and trees during Spring. Enjoy the fall when yellow and rusty colors cover the Blue Ridge Mountains, turning every hiking trip into a festival of natural marvelousness.


You love the mountains.
We are nestled between the Blue Ridge and Massanutten Mountains, so you can truly escape the hustle — and hassles — of everyday life. Shenandoah National Park consists of over 500 miles of trails for hikers of every experience level from beginner all the way up to the ambitious Appalachian Trail hiker. With 196,000 acres of protected wilderness filled with deer, bears, and a variety of birds, the Skyline Drive – a National Scenic Byway – provides a stunning view of the Blue Ridge Mountains, Shenandoah Valley, and beyond.


Southern hospitality.
There's a reason that millions of visitors flock to Page County each year, and it's more than the mountains; It's our warm and friendly locals. The people are what make certain communities special and in ours, you're guaranteed to find neighbors with the Southern hospitality that makes our state so well-loved.


The history.
If you love history, you will love living in the Commonwealth of Virginia. For starters, we were chartered as the first North American English colony in 1606. Northern Virginia, in particular, was a major battlefield of the Civil War. Today you can find placards marking significant sites all over the region, as well as many museums, historical houses and estates, monuments, battlefields, and historic parks. There are many smaller towns throughout Northern Virginia that feature historic downtown areas with their own local histories and sites to tour, so you'll never run out of interesting local tidbits to learn.


Excellence in health care.
With a significant retirement population already enjoying life, those concerned about top-notch health care can rest assured that our area has them covered with medical centers that use some of the best technology and treatments available.


Employment opportunities.
Page County's top employers include: Page County School Board, Masonite Corp, County of Page, Valley Health System, Walmart, Emco Enterprises, DNC P&R at Shenandoah National Park, Luray Caverns, and U.S. National Park Service.

Commutes to opportunities outside the county usually aren't longer than trying to make it through 2 miles of city traffic. The reward for your out-bound drive is you get to LIVE here! You get to come home to a place that truly feels like home.


The weather forecast.
You'll spend less time shoveling snow and more time out enjoying the sunshine and mild climate while living in Page County. Our high temperatures average in the 80s and our low temperatures average in the 30s.


Home prices that don't break the bank + Low taxes + Low cost of living = more fun.
Whether you're investing in a second home or looking to make the Page County area your permanent residence, our real estate market offers affordable prices and a wide array of fantastic amenities. And bonus, recent research of the area's real estate market shows an increasing number of properties sold and increasing prices—which is good news for any investor! Life is more enjoyable when you can afford it, and our low taxes mean more money in your pockets.


Community matters.
Finally, the Page County area has plenty of opportunities to get you involved. There's nothing more rewarding than spending time giving back to your community, and here you can do it all while meeting interesting people. Religious organizations, arts groups, professional associations, community service groups and medical facilities are always in need of volunteers while they supply valuable support and assistance to the community, we call home.

Page One - Food and Community Assistance
Choices of Page County - Domestic Assistance
Arise of Page County - Homelessness
Page County Recreation - Youth Programs/Coaches
Page Free Clinic
Performing Arts Luray - Performing Arts
Trackside Theater - Community Theater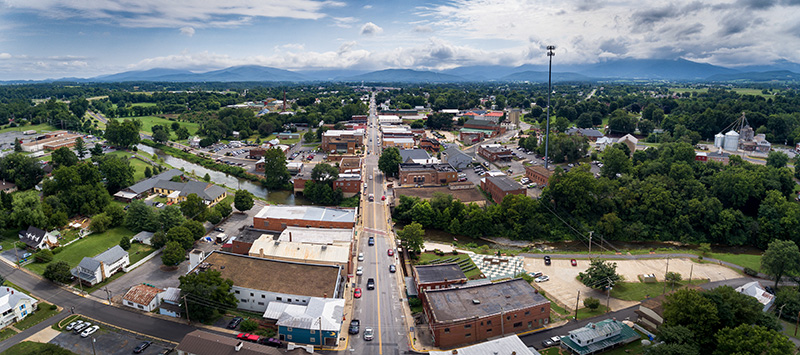 Community Profile
Established in 1931, Page County is a rural community with a population of almost 24,000 located in Virginia's Shenandoah Valley. The county has three towns: Luray (population approximately 4,800), Stanley (population approximately 1,600), Shenandoah (population approximately 2,300).
Page County is 90 miles southwest of Washington DC and 120 miles Northwest of Richmond. The county is boarded by the Blue Ridge Mountains to the east and the George Washing National Forest to the west. This creates a beautiful, scenic community located in the Shenandoah Valley.
The area is bisected by the east-west corridor of VA. Route 211 and is 12 miles east of I-81 and 27 miles south of I-66.
Things to do
We understand that getting you to visit our community is the first step before we "sidetrack" you with our quality-of-life gems and show you that living in our community is where you need to be. More details on lodging, eating, seeing and places to stay can be found on the Visit Luray-Page website or stop in and visit with a real person at the Train Museum/Visitor Center, located at 18 Campbell St in Luray.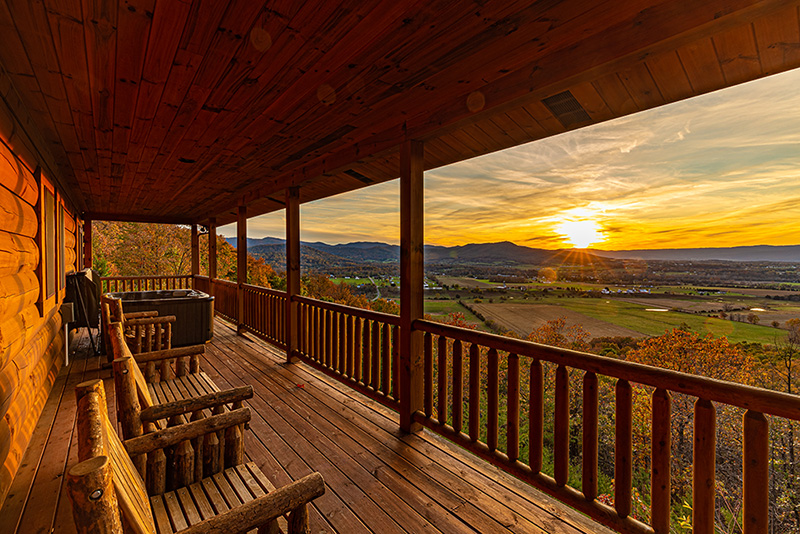 Small Town Charm
Luray
The town of Luray isn't just known for Luray Caverns. Luray has a small-town charm that has no comparison. With a beautiful historic downtown, a strong local business community, and friendly locals, Luray is a place for people who like people. Throughout the town, you will be able to find organizations that work together to better the community, as well as individuals that work to bring safe and fun entertainment to town. With such a strong sense of community and small-town charm, it is easy to see why Luray is a perfect place to relocate to.
Stanley
Some say that Stanley is the town that time forgot. The community in Stanley is one of rich history and pride, with most of the locals having roots going back generations. Strolling down Main Street, watching the sun rise and set behind the Blue Ridge Mountains, and plenty of chances to help better and enjoy the community, Stanley offers a change in pace from a big city. After just a few days of living here, you'll wonder why you didn't move to Stanley sooner.
Shenandoah
It may not be the biggest town you've ever seen, but Shenandoah has as much charm and opportunity as the city. Everywhere you look, you're not only close to the river, but shops and restaurants, as well. With residents and businesses that truly want the best for each other, and a chance to really become part of the community, there's nowhere more welcoming than Shenandoah. The charm and beauty of this quaint little town is unrivaled and makes it the perfect place for anyone to make a brand-new start.
Request Relocation Information
Let us help, by connecting you with area relocation resources and information.