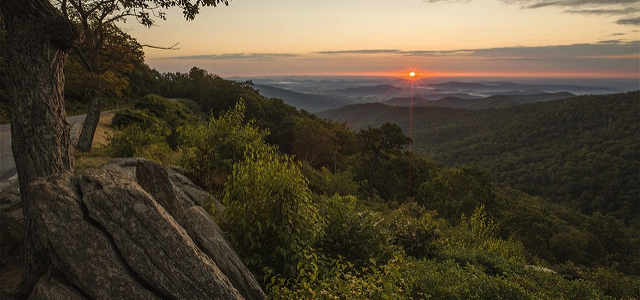 When You're Ready for Your Next Vacation…We'll be Here to Welcome You to the
Shenandoah Valley
As the United States, along with the rest of the world, deals with the uncertainty and restrictions brought on by Covid-19, just about all of us are spending most of our time at home. We leave the safety and comfort of our homes for short trips to the grocery store to pick up essential items and then head right back home again. Recently, many U.S. vacationers have cancelled plans because they were forced to, while others have chosen to do so out of an abundance of caution. There's no hiding the fact that this year's summer vacation will look very different than in years past. While there is no way of knowing when restrictions will ease up, vacation plans will be on hold. The United States and its people are incredibly resilient. We all remain hopeful that we will soon be able to live and travel without restrictions and look forward to the day that life returns to normal.
When restrictions ease up, the Luray-Page County Chamber of Commerce & Visitor Center invites visitors to experience the beauty of the Shenandoah Valley and the hospitality of its business owners. Now more than ever folks will be itching for outdoor adventures and experiences. Visit Page County for a daytrip, an overnight adventure or an extended stay among our wide-open spaces and breathtaking scenic beauty. With over 400 cabins available to rent, Page County has been named the "Cabin Capital of Virginia." Cabin choices range from rustic, cozy log cabins to luxurious, sprawling country homes, offering visitors the perfect place to stay during their next getaway. Located between Shenandoah National Park and George Washington National Forest, and with the Shenandoah River winding its way through the county, Page is a hub for outdoor activities that include hiking, biking, canoeing, kayaking, swimming, fishing, camping, horseback riding and bird and wild life watching. For those who would rather indulge in some rest and relaxation, it's as easy as sitting back and taking in the breathtaking views that surround visitors to Shenandoah Valley
The Blue Ridge and Massanutten Mountains conjure up images of smokey, misty forests, fresh air and wide open spaces that are all good for the soul, while the sound of the Shenandoah River washes cares away and relaxes the mind. Visitors looking for an authentic outdoor experience, suitable for all ages will find all their vacation needs fulfilled in Luray-Page County, in the Shenandoah Valley. There is no better escape, where adventure awaits, and solitude abounds! It's always a good time to plan your next adventure in the Shenandoah Valley!