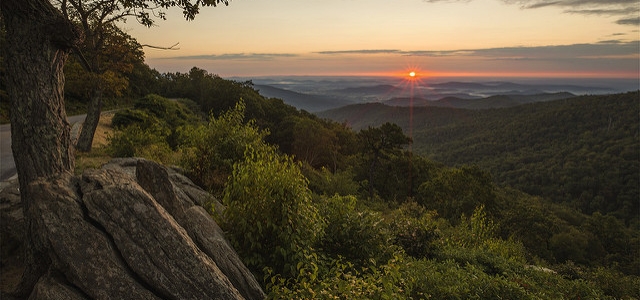 September in the Shenandoah Valley
September might signal the end of summer, but this transitional month comes with some wonderful perks, that it can claim all to itself. It boasts the pleasant midpoint between the end of summer and the start of autumn that eases us into the cooler months. So, if you are feeling down about the end of summer, we have a few reasons to convince you that September is actually one of best months to enjoy the beautiful Shenandoah Valley.
For the most part, September boots out the dog days of summer, yet it will be a couple of months before we are plunged into colder weather. September tends to have more favorable weather for outdoor activities than other months. As a midpoint between summer and autumn, we get the best of both worlds. September is a last hurrah before it really starts to feel like autumn.
With all that being said, there is no better time to get out and hike with the family. The kids are back at school, adults are back at work, and the whole family is itching to get outside to burn off some energy. Everyone wants to hang on just a little bit longer to those warm days and warm weather activities.
A rewarding and enjoyable way to make the most of the tail end of summer, or the start of autumn, is to head to Shenandoah National Park and take on one of its hiking trails. Several of these trails lie within Page County and offer hikes for the whole family to enjoy. Hawksbill Mountain marks the border between Page County and Madison County. With an elevation of 4,050', it is the highest point in Shenandoah National Park. A moderate hiking trail leads up to its craggy summit, where on a clear day you can take in breathtaking views that go on for miles. Stoney Man Mountain climbs to 4011', with a beginner friendly trail leading to picturesque views. Mary's Rock, with a height of 3,514', is the nearest hiking trail to the Town of Luray, in Shenandoah National Park, with the peak just south of Thorton Gap Entrance. Knob Mountain, also in Page County, is family friendly and climbs to 2,271'.
After a hike, take the family to the Shenandoah River to cool off. September water temperatures can sometimes be warmer than those in the summer months. Stop by Downriver Canoe Company, Shenandoah River Adventures, Shenandoah River Outfitters, or Appalachian Adventures and take off on a tube, canoe or kayak and enjoy the views, as the river snakes its way north through the valley. To add a bit of excitement, there are a few small rapids along the way. Compton's Rapids is a class 2 rapid, along one of the most beautiful parts of the Shenandoah River. Not far beyond the rapids, is a swimming hole with magnificent towering orange and gray limestone cliffs.
After an exciting day of hiking or floating, head back to your cabin, campground, inn or bed & breakfast and enjoy the cool September night. Relax by a campfire or soak in a hot tub, as you chat about the highlights of your day in Shenandoah National Park or the Shenandoah River. While you're out in the night air, take a look up at the sky; you'll be amazed how many stars you'll see. Cooler nights bring clearer skies for stargazing; and that's one more reason September is a wonderful time to take in all the Shenandoah Valley has to offer.